San Diego Loyal star Collin Martin believes the United States' impressive midfield is key to an upset against England.
Gregg Berhalter's side take on the Three Lions in their second World Cup group game on Friday night after suffering a 1-1 draw against Wales in their opening game.
Despite dominating for much of Monday, they had to settle for a point as Gareth Bale's late penalty canceled out Timothy Weah's impressive opener.
Dragons boss Rob Page changed tactics at half-time after being rolled over by a strong US midfield in the middle of the park – and Martin believes that area will be crucial against Gareth Southgate's side.
Speaking to LiveScore, the 28-year-old midfielder said: "I think the midfield is really strong. Weston McKennie from Juventus and Tyler Adams from Leeds are in there.
"But there is also Yunus Musa. He's number 8 and really good – I rate him really highly. Our midfield will be strong."
With their regular starting XI now largely made up of players plying their trade across Europe, there is quiet optimism in the American camp.
And Martin is quick to point to other areas where his countrymen have talent. He added: "We obviously have Christian Pulisic.
"The big question is who's playing up front, whether that's going to be a more traditional No 9 or a false nine tying the game, that's the biggest question mark.
"We saw players like Brendan Aaronsen make a move [to Leeds] lately. I thought it would take him longer to settle in, but he did really well."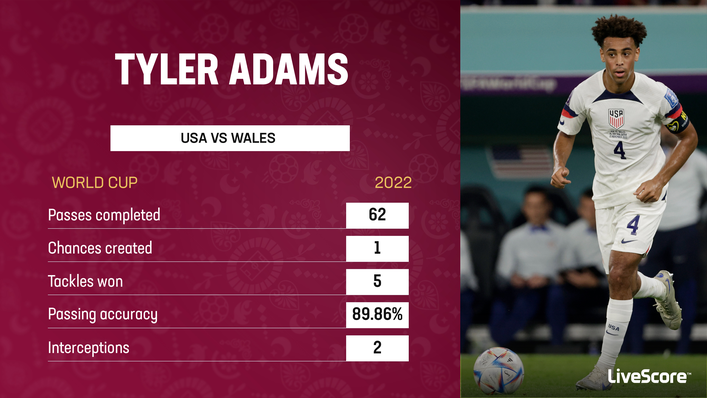 Good to be back
This is the USA's first World Cup season in eight years after failing to qualify for the top-flight game in Russia in 2018.
Since third place in 1930, they have only made it to the knockout stage four times in their history.
Monday's draw leaves the Americans in the hunt for qualification this time around, particularly with a final Group B game against Iran, who were defeated 6-2 by England in their first game.
And while former Under-20 international Martin is just happy his country is back on the biggest stage in world football, he's cautiously optimistic about hopes of a good run.
He said: "First of all, it feels good to be back. It wasn't fun not to watch the team at the last World Cup.
"I think the goal is to get out of the group and then see what happens. It won't be easy, but once you're through the group stage you can really focus on one opponent."
"When they drop out of the group and play a giant [ it will be difficult]but play against a smaller team and maybe there will be a surprise and you can get lucky and move on."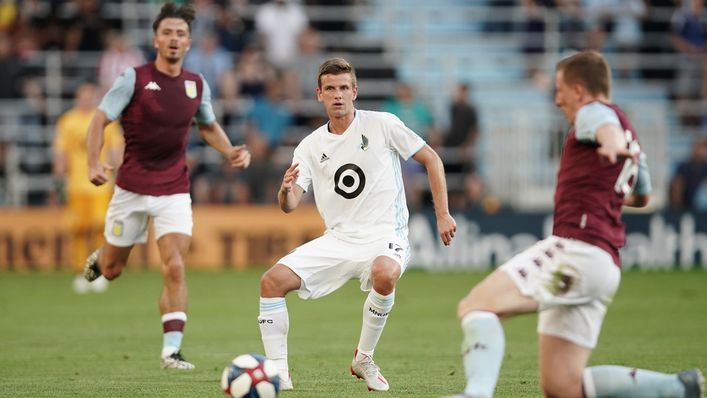 Thanksgiving thriller
Friday's clash at Al Bayt Stadium will be the first World Cup tie between America and England since a 1-1 draw in South Africa in 2010.
And with the two countries sharing a special bond off the field, Martin highlighted just how big an event it is for the Three Lions across the pond.
He added: "We observed that [World Cup] Draw as a team. We were really excited.
"The game takes place the day after Thanksgiving in the US, so there should be a huge audience here.
"People will be off work and it's going to be a really exciting game."
San Diego Loyal footballer Collin Martin, who came out as gay in 2018, has hooked up BonusFinder and LGBT HERO to understand representation and attitudes towards the LGBTQIA+ community in US professional team sports.